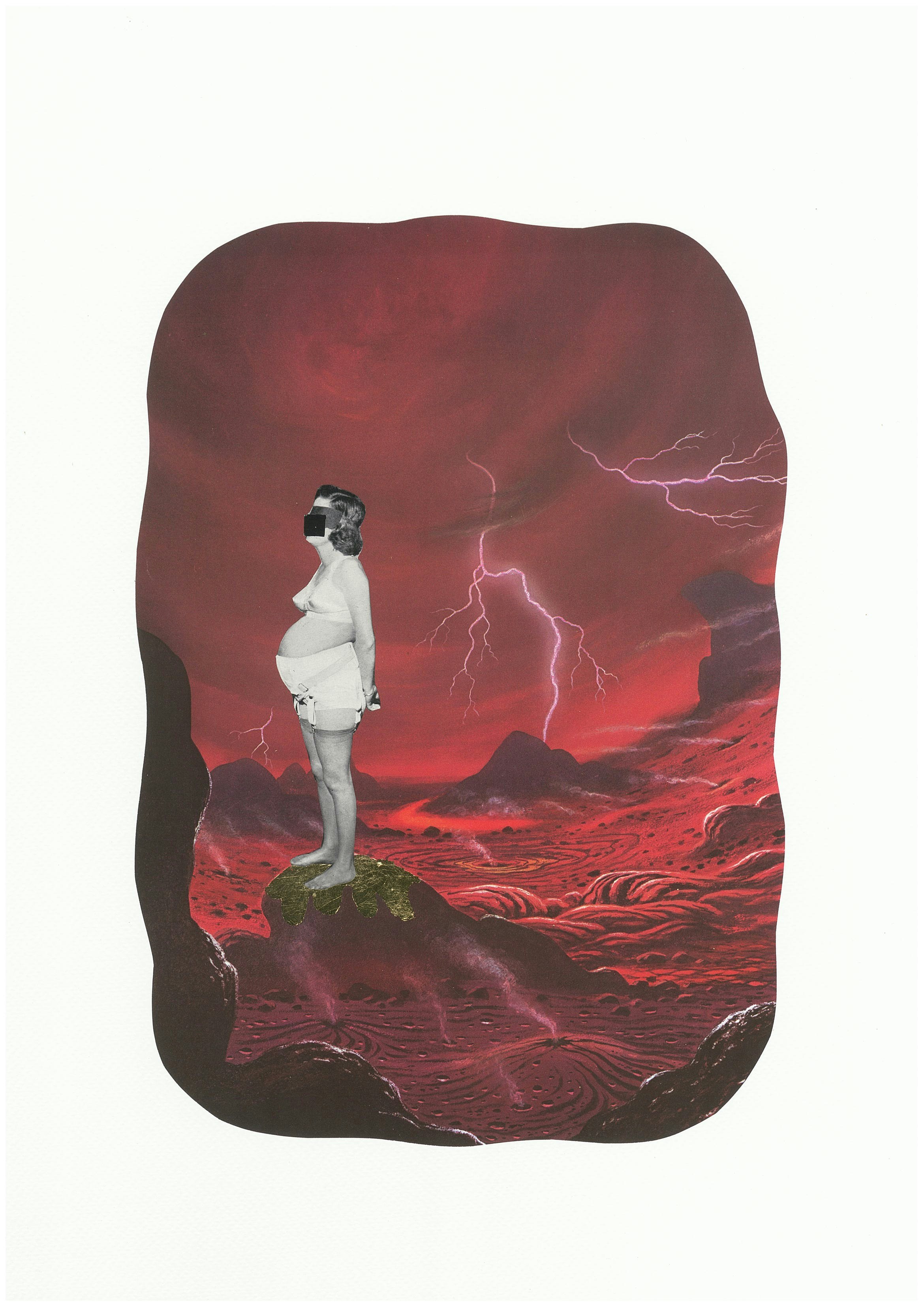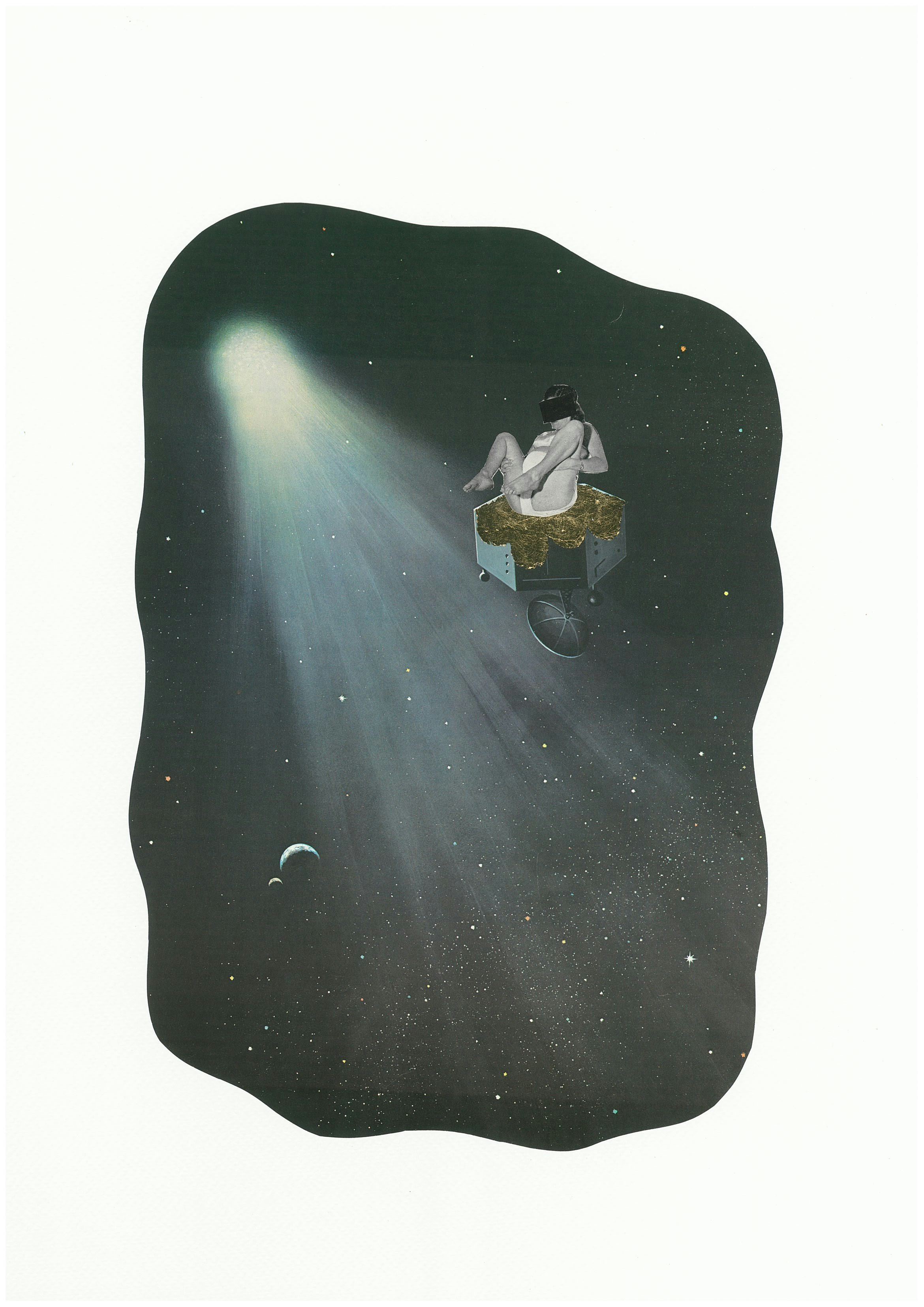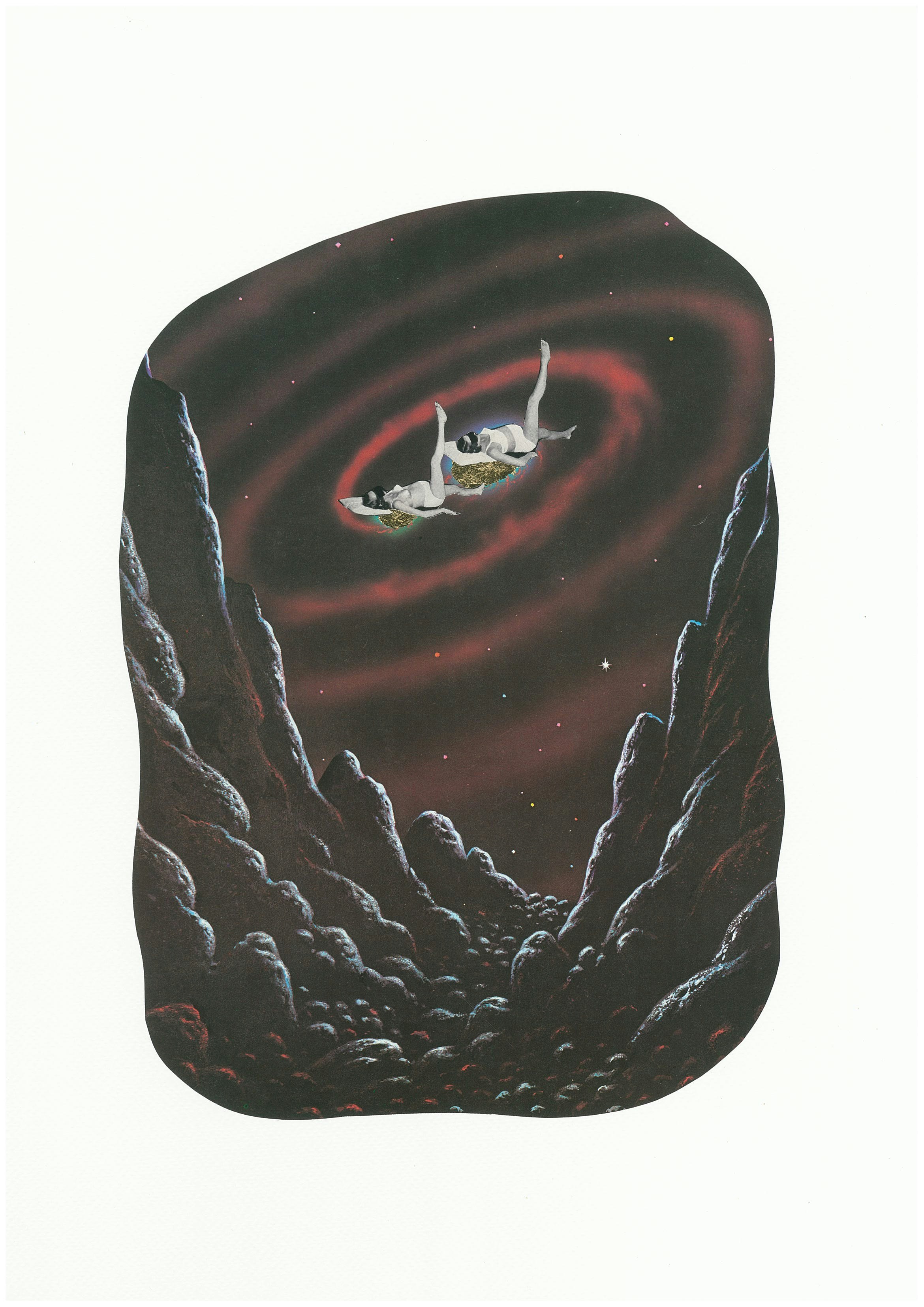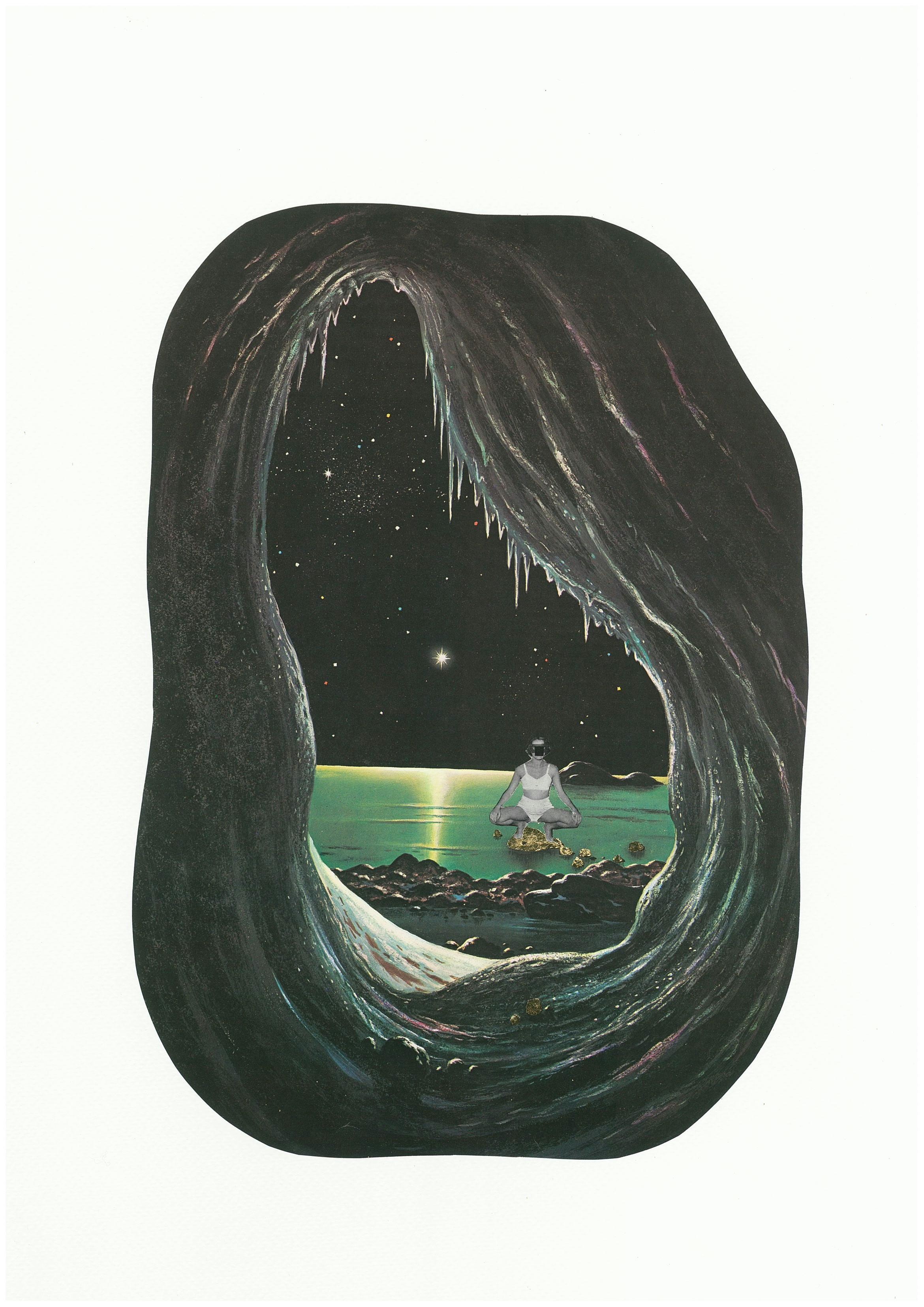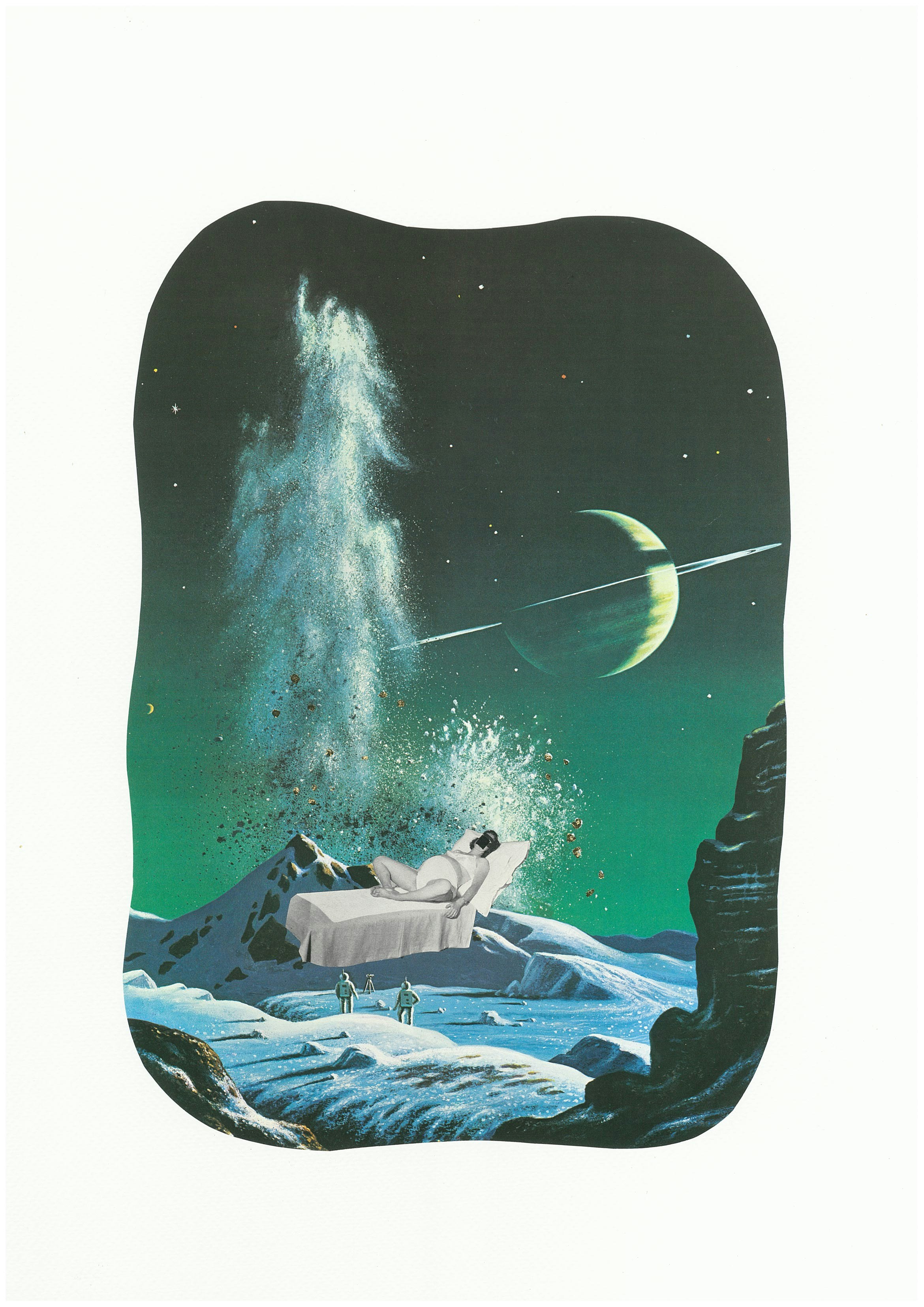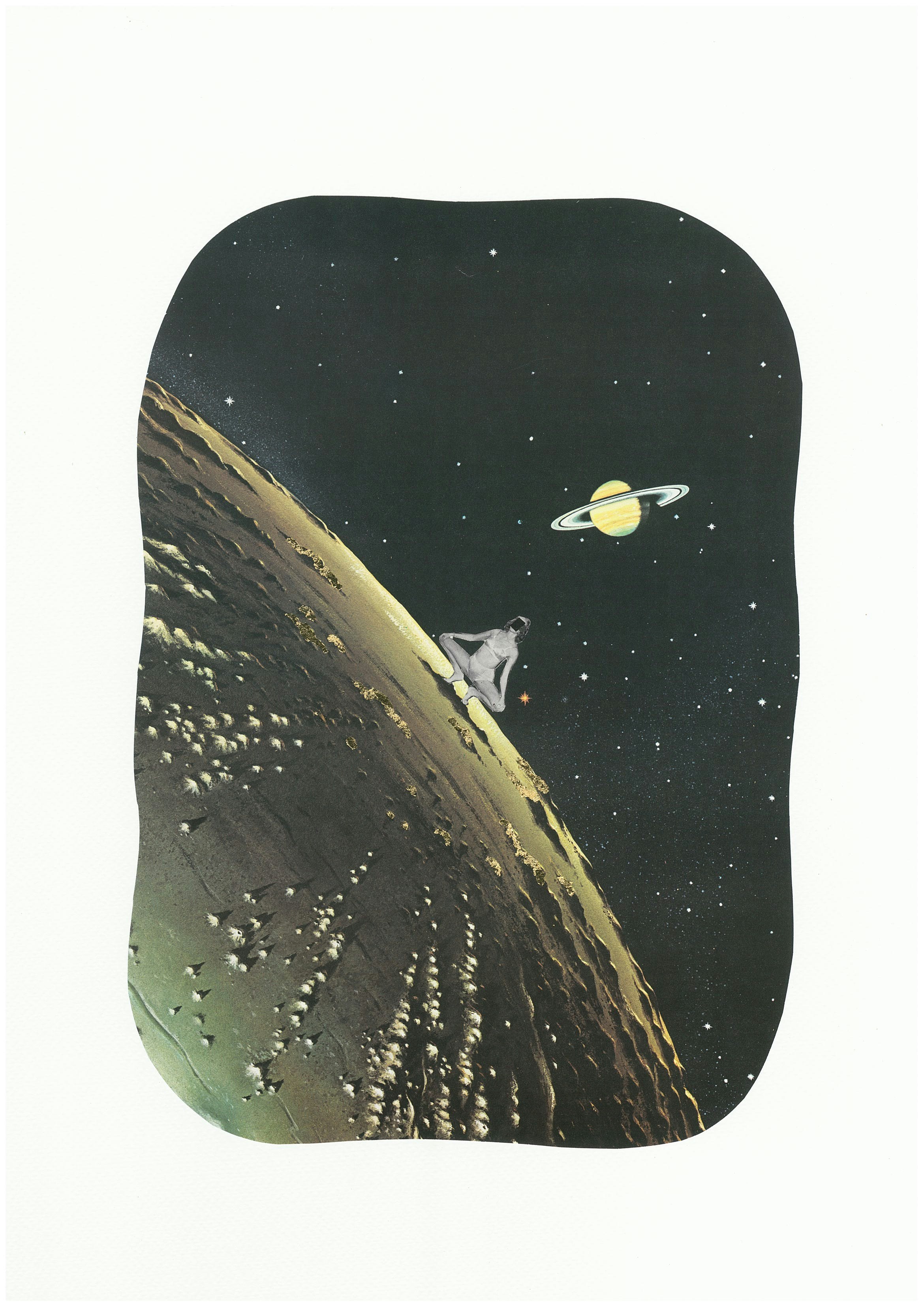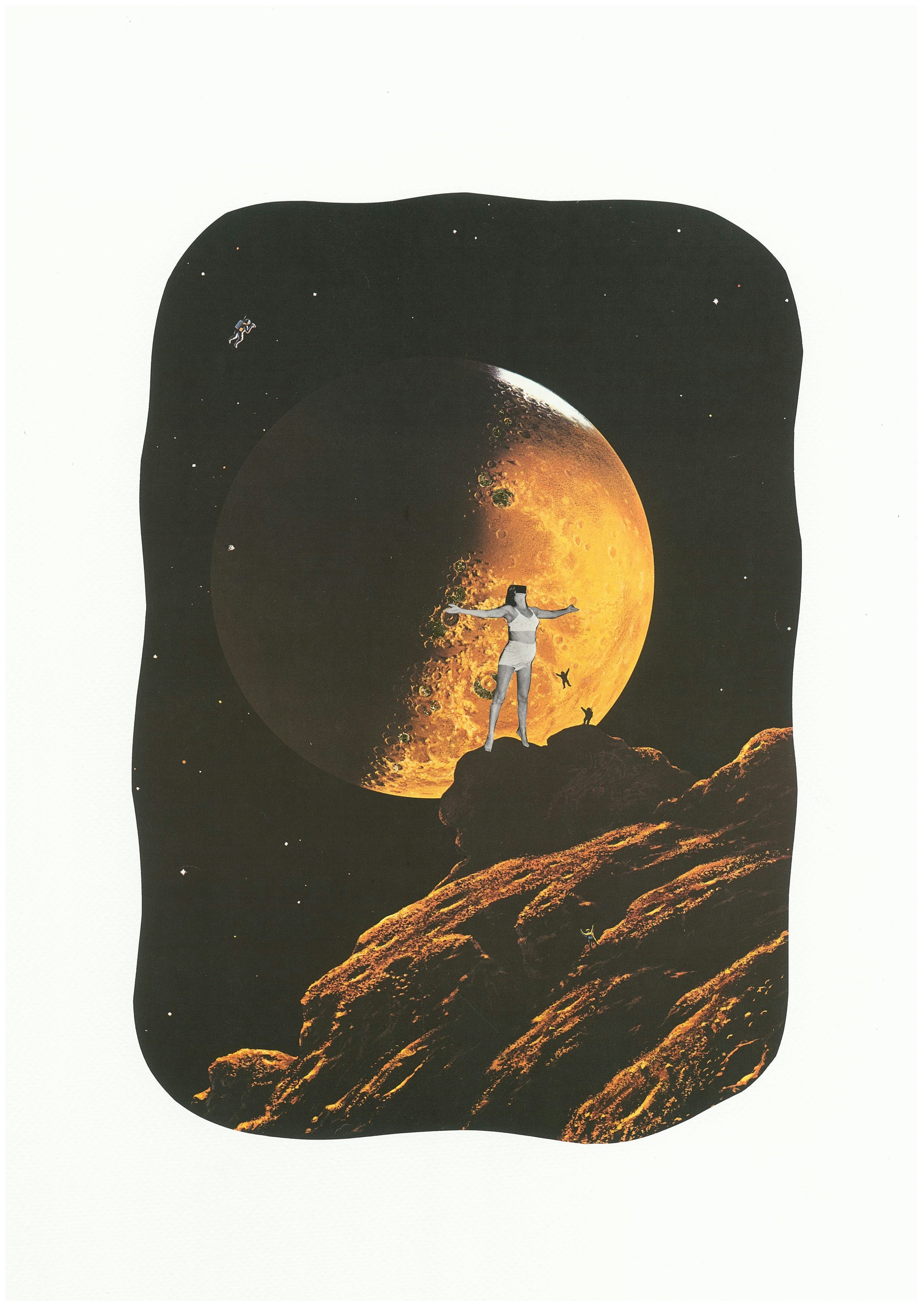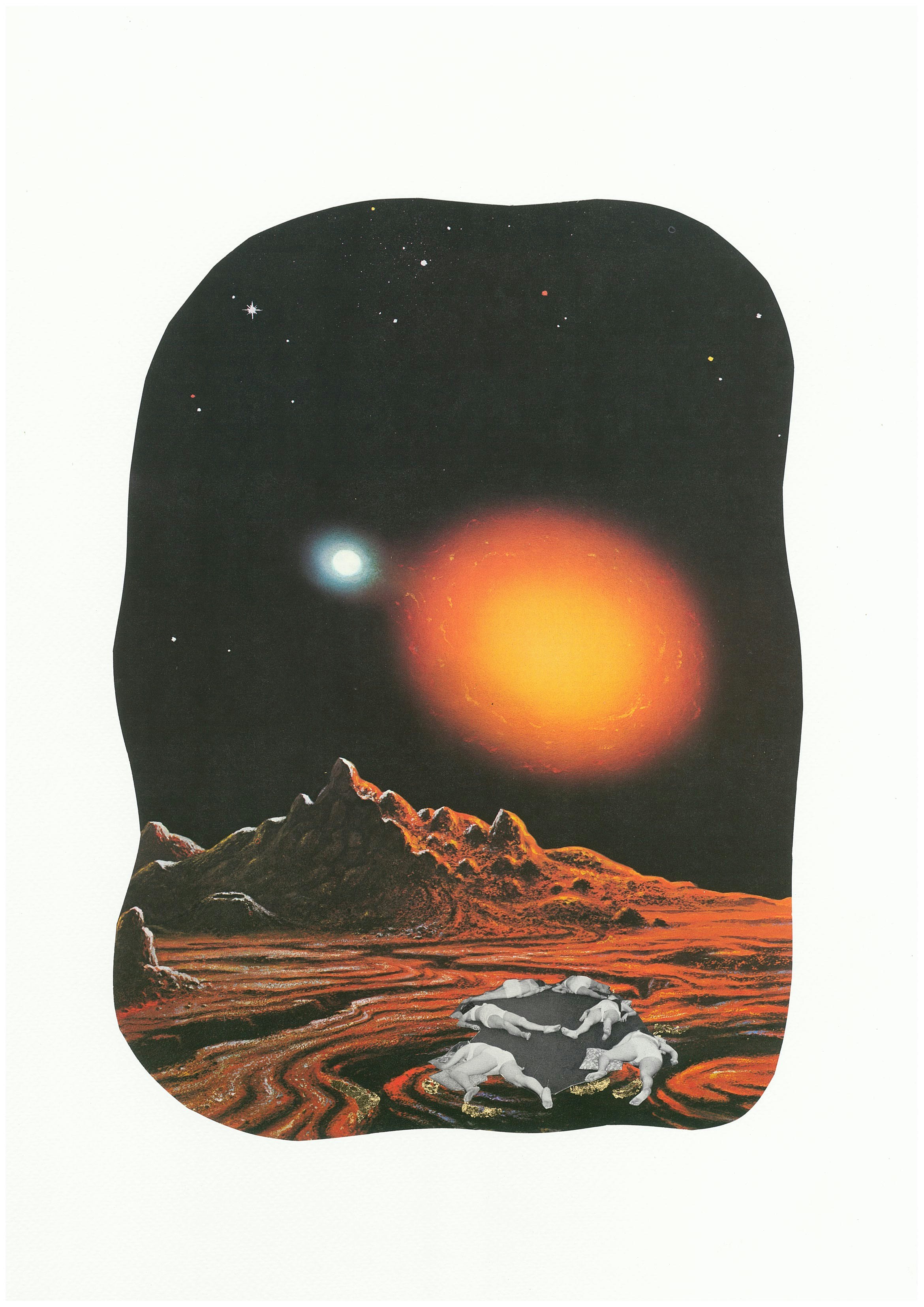 Expect the Unexpected
Expect the Unexpected
(Series of 8)
2023
Collage and gold leaf on cold press paper

This collage series dissects images of women at ante-natal classes from 'Childbirth Without Fear' by Grantly Dick Read, 1957 (first published 1942), one of the founding books on the natural birth movement, with images from 'A Challenge of the Stars: A Forecast of the Future Exploration of the Universe' by Patrick Moore and David A Hardy, 1972, a highly illustrated book on the future of space travel and developments.
Bringing these two dichotomies together through collage - an act in itself of splicing, curation, decision making and experimentation - the pieces speak to the huge expectations of birth alongside the hopeful possibilities of space exploration. The feminine and masculine associations with both subjects brought together on the same page - the anonymised women featured could be seen as part goddess, part alien, concurrently isolated, misunderstood and powerful.
Original series of 8
£400 each (unframed)

Limited edition A3 giclée prints (10 per original)
£80 each (unframed)
Contact ellie@ellieshipman.com to purchase.
All images and content unless otherwise stated are copyright: Eleanor Shipman.