about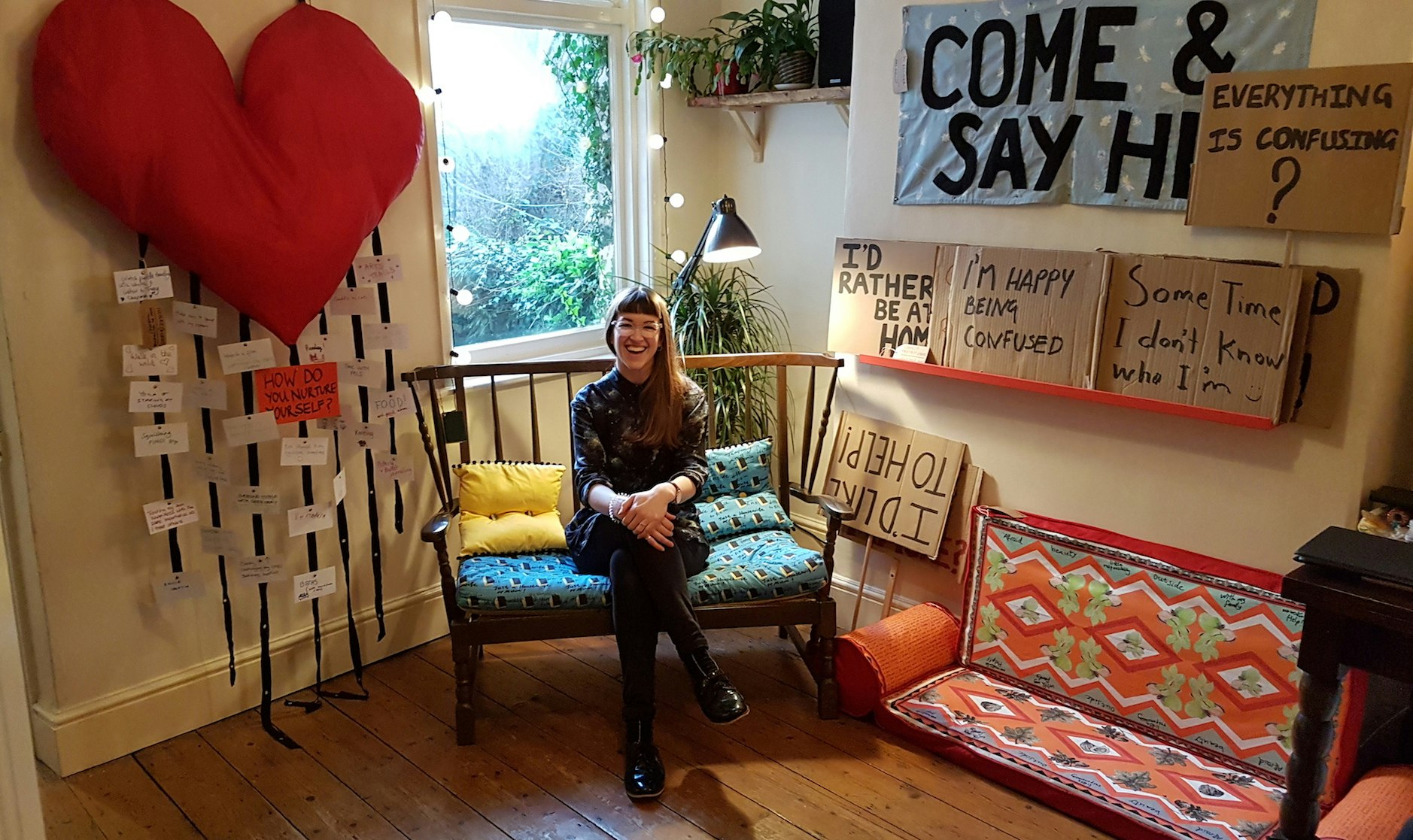 Eleanor is a participatory artist living in Bristol and working around the world, most recently in Vietnam.
Debate around sustainability, urban regeneration, wellbeing and notions of community underpin her creative practice. Supported with a substantial body of ongoing research Eleanor's work responds to and challenges public, urban and socio-political tensions through encouraging and engaging the general public and a diverse range of community groups. This often results in co-created craft objects, participatory workshops, pattern design, installations and printed and digital media as artistic outcomes.

Eleanor studied BA Fine Art (First Class Hons) at Chelsea College of Art from 2008 - 11 writing her thesis on the role of temporary public art in urban regeneration. Eleanor completed a research year for her art practice in 2016 through studying MSc Sustainable Development in Practice (Distinction) at the University of the West of England where she wrote her thesis 'Swell, breach, absorb: How can participatory art use Asset-Based Community Development methodologies to catalyse more climate-resilient communities?'.

Eleanor's art practice, research, background in the third sector and passion for working with people led to establishing the creative collective 'something good, something useful' in 2014, which brings together a multi-disciplinary group who share common values to approach participatory projects together.